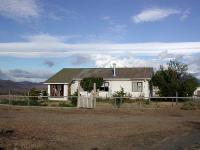 Estancia Tercera Barranca
Location
Torres del Paine (east) (Torres del Paine, Chile)
Description
A family run 13,000 hectare working estancia just outside the national park. It has a remote setting, excellent views of the Towers to the west and a warm, friendly, cozy atmosphere. Accommodation is in the rustic but comfortable guest house with a small garden adjacent to the main house. There is a lovely fireplace in the gallery/living area which has comfy seating and huge windows allowing fantastic views. Good, home-cooked food, including bread and jams, tasty Chilean specialities and excellent BBQs and Pisco sours.
Activities
Riding, hiking, kayaking either within Torres del Paine or to one of the nearby waterfalls or estancias.
Accommodation
Rooms are comfortable, most with private facilities.
Our comments
A good base for riding. Friendly and very good food. Good for a family.