Here are brief resumés of the trip scholars who have, or will be accompanying our specialist group tours for alumni of Oxford and Cambridge Universities.
Several scholars can be heard giving talks on our YouTube channel (Alumni webinars playlist): https://www.youtube.com/LastFrontiersTalks
James Lowen (Antarctica 2024)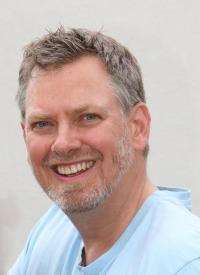 James Lowen (Emmanuel 1991) is a professional photographer and former tropical conservation biologist who has been a team naturalist aboard many Antarctic cruises and likes nothing less than helping clients enjoy wildlife watching, whether on deck, onshore or in the lecture theatre. He is an award-winning author, twice winner of Travel Guidebook of the Year, and longlisted for the Wainwright Prize for Nature Writing. His book "Antarctic Wildlife: a Visitor's Guide to the Antarctic Peninsula, Drake Passage and Beagle Channel", published by Princeton University Press, has been widely praised as an indispensable guide and companion for any Antarctic trip.
David Beresford-Jones (Peru 2024)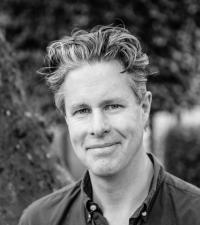 David is an Affiliated Scholar of the McDonald Institute for Archaeological Research at Cambridge University. For the past 20 years he has directed investigations into ancient human-environment interactions on the south coast of Peru, an area he knows intimately. His interests include the origins of agriculture, Pre-Colombian textiles, and the synthesis of archaeology and historical linguistics in the Andes. He is the author of The Lost Woodlands of Ancient Nasca (OUP), editor of Archaeology & Language in the Andes (OUP) and Rethinking the Andes-Amazon Divide (UCL Press) along with more than 50 peer-reviewed journal articles and book chapters.
Peter Pyne (Panama 2023)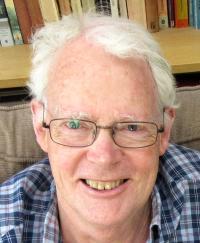 Peter is the author of the definitive work on the Panama railroad, acclaimed as "a masterful narrative, with engaging story-telling, solid documentation, and clarity about historical myths". Before his retirement he lectured in History at Ulster University, and his own education includes an M.Phil in Latin American Studies.
Since retiring he has helped his wife run a B&B in Derry (Northern Ireland). His favourite pastimes are reading history and strolling with their bulldog, Bruno.
Peter has given a talk on our YouTube channel (see link above).
Nick Davies (Peru 2022)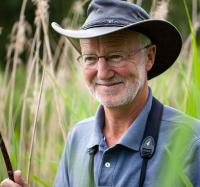 Nick Davies is Professor of Behavioural Ecology in the Department of Zoology at Cambridge University, and a Fellow of Pembroke College. He is also a Fellow of the Royal Society. His research on cuckoos and bird mating systems has been featured as a BBC TV Natural World film and on BBC Radio 4, where he was a guest in the series "A life scientific". He has lectured on ten previous Alumni trips (to Ecuador and the Galapagos, Costa Rica and Madagascar).
His 2015 book "Cuckoo, cheating by Nature" was called a "terrific read" by the Independent, while Sir David Attenborough said:
"This amazing detective story by one of the country's greatest field naturalists is also a fascinating study that solves many of the puzzles surrounding this most extraordinary bird."
Listen to him live here: www.youtube.com/watch?v=Md0HRq5ngrI
Paul Barrett (Argentina 2022)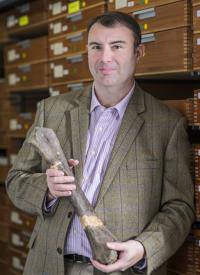 Professor Paul Barrett is the Natural History Museum's senior dinosaur specialist. He joined the museum in 2003 following academic appointments at the Universities of Cambridge and Oxford and is a world-leading expert on the evolution and biology of dinosaurs and other extinct reptiles. His main areas of interest are in the biology of plant-eating dinosaurs and in large-scale evolutionary processes, such as the influence of climate on evolution. During the course of this work he has travelled extensively, working on museum collections and conducting fieldwork around the world. He has visited many of the major dinosaur collections in Argentina and is currently collaborating with local colleagues on aspects of early dinosaur evolution. He has published over 200 scientific papers and books and has received various professional awards, including the President's Medal of the Palaeontological Association. In addition to his scientific work, Professor Barrett is an enthusiastic science communicator and a frequent contributor to dinosaur-related news items in the UK and international media.
Roger Davies (Chile 2019, Argentina 2022, Mexico 2024)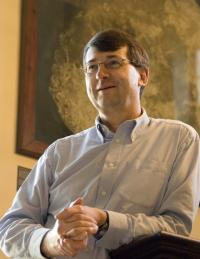 Professor Roger Davies is the Professor Emeritus Philip Wetton Chair of Astrophysics at the University of Oxford.
He grew up in North Lincolnshire and read Physics at University College London. He started research working on galaxy dynamics in Cambridge in the 1970s after which he moved to California before spending 6 years on the staff of the US National Observatory in Tucson, Arizona. As part of the "7 Samurai" team he worked out a new way of measuring the distances to galaxies and discovered the "Great Attractor", a huge concentration of galaxy clusters in the southern sky. He moved to Oxford in 1988 to lead the UK's participation in the construction of the 8m Gemini telescopes in Hawaii and Chile. In 1994 he took up the post of Professor of Astronomy at Durham University returning to Oxford in 2002 where he was Chairman of the Physics Department and then Head of Astrophysics. He is the founding Director of the Hintze Centre for Astrophysical Surveys. He was elected President of the European Astronomical Society in 2017. He is a Fellow of University College London and holds an Honorary Degree from Claude Bernard University in Lyon, France, and is a member of the Academia Europaea. He was awarded the Hoyle Medal by the Institute of Physics in 2021 for seminal contributions to understanding the nature and evolution of early-type galaxies and developing their use as cosmological probes.
Nicholas James (Peru 2018)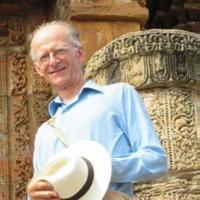 Dr Nicholas James is Director of Studies in Social Anthropology at Magdalene College, Cambridge.
He has worked on the archaeology and history of indigenous American traditions, including Inca imperialism, throughout his career. He sees this itinerary, which includes several fascinating pre-Inca sites not normally visited on a trip to Peru, as an opportunity to explore and assess the history of the region's inhabitants and their relationship with the landscape over the millennia. Dr James, a veteran of Latin American tours, will give a series of short and informal lectures during the trip and be on hand to highlight and discuss the latest research both in his department at Cambridge and on the areas visited.
Alex Herrera (Colombia 2018)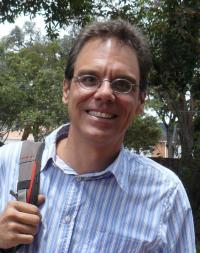 Dr Alexander Herrera (Cantab.) is Associate Professor at the Department of Art History, Universidad de los Andes, Colombia.
Alex Herrera knows all of Colombia's archaeological parks and is well acquainted with the cultures and history of the broader region. He regularly leads study trips, directs research on collections, and brings together artists and scholars at specialist meetings.
A Cambridge graduate, he specialises in the prehistory of the central Andes region from a socio-ecologic perspective, having conducted field research in Bolivia, Peru and Colombia. He is currently writing Water Ancestors and Memory, a summary of 15 years' work on the technical and symbolic dimensions of water management. He has also been working to apply knowledge derived from ancient techniques to rural development today. Alex is an engaging and inspiring guide to fascinating and little-visited cultures and regions.