Famous for its barrier reef, steamy jungles and Maya heritage, Belize is a compact country of extraordinary variety. Roughly the size of Wales, its highlights are easily explored in a two-week trip - but you could go back many times and discover something new. English is the official language (spoken alongside Spanish, Creole and several Mayan languages), and the people are delightfully relaxed.
Gorgeous beaches, small islands and atolls dotted along the Caribbean coast are perfect for romantic getaways, diving and snorkelling. The longest coral reef in the western hemisphere is exceptionally rich in marine life and the Blue Hole, a circular sinkhole formed in the last Ice Age, is considered one of the world's top ten scuba diving sites.
Inland you'll find some of the best-preserved jungle and rainforest in Central America. You can explore on foot or by canoe, and in the more mountainous areas there are spectacular caves and rapids. Wildlife includes the elusive jaguar, ocelots, river otters, tapirs, scarlet macaws, hummingbirds and a huge variety of exotic butterflies.
Also hidden in the jungle are the ancient sites of the Maya people, a thriving civilisation that reached its height between 250 and 900AD. The remains of great cities, temples, pyramids and sacred cave complexes are set deep within forest reserves, many dating back thousands of years.
Highlights
Here are some of our Belize highlights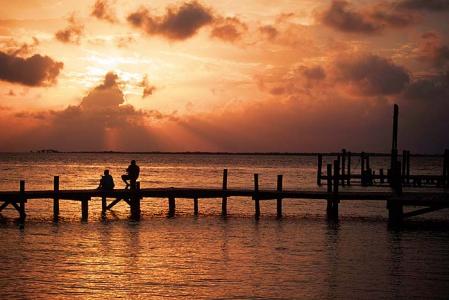 Idyllic Beaches
Belize's 'Cayes' are small islands dotted along the Caribbean coast with gorgeous white sand beaches, crystal clear water and rich marine life. Perfect for romantic getaways, diving, snorkelling or simply relaxing.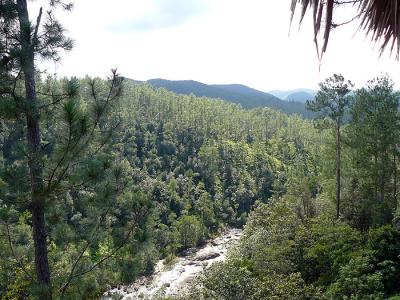 Jungle and rainforest
The western higlands offer many hidden gems from caves to little-visited Maya ruins, all within some of the best preserved natural areas of Central America. You might even spy the elusive jaguars, ocelots and tapirs that live there!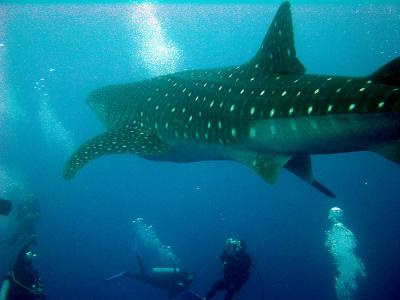 Wildlife
For a country of its size, Belize has an astounding arrary of wildlife thriving in many different habitats. From tiny hummingbirds to big cats, it is also one of the few countries in the world where swimming with whale sharks is possible in season.
Thank you for your part in making it all happen for us in the way we wanted - that is, to learn more about the four countries we visited, to experience their cultures, to marvel at their inheritance from ancient civilisations, to admire their landscapes, to wander the streets of some great cities and to reacquaint ourselves with some Central American wildlife. We have an overriding impression of friendly, welcoming people, helpful drivers and good guides. - LG
When to go to Belize
Belize Useful Information