Costa Rica is noted for its exceptional wildlife and warm and welcoming people. Well-managed parks and reserves encompass tropical jungle, Caribbean and Pacific coastline, verdant hills and dense mangrove swamps. Highlights include howler monkeys, alligators, turtles coming ashore to lay their eggs, tapirs, sloths and tree frogs - and if you're really lucky, a glimpse of a jaguar or quetzal.
San José, the capital, is set on a high plateau surrounded by mountainous cloud forest, thick with vines, ferns and orchids. Lush plantations are within easy driving distance (self-drive is a popular way to get around). Spectacular volcanoes are an impressive sight - particularly the gently rumbling Arenal whose lava flows glow and smoulder on clear nights. Costa Rica has superb birdwatching, from iridescent humming birds to flamboyant parrots and toucans.
The Pacific and Caribbean coasts have some wonderful beach resorts, with plenty of opportunities for water sports, snorkelling and scuba diving, relaxing on the coral sand, or absorbing the lively Afro-Asian culture. Costa Rica is very family-friendly, with a range of exciting activities, from white-water rafting to zip lines through the forest canopy.
Highlights
Here are some of our Costa Rica highlights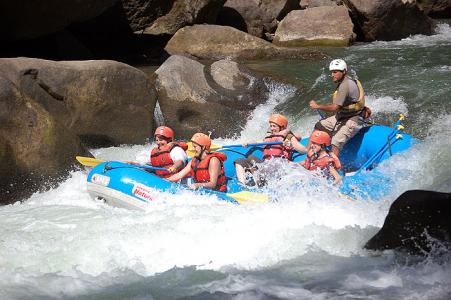 Adventure
From kayaking and tree-climbing to zip-lines through the forest canopy, Costa Rica is a real adventure destination. Possibilities abound with waterfall rapelling, rafting and hiking throughout the country - you'll certainly never be bored!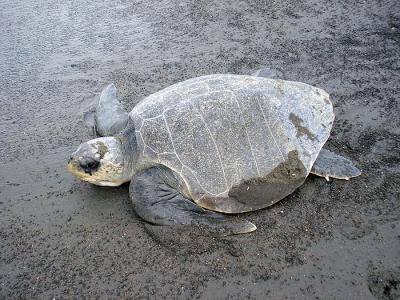 Turtles
Six species of turtles visit Costa Rica to nest, principally in the areas of Tortuguero on the Caribbean coast and on the Nicoya and Osa peninsulas on the Pacific coast. Seasons vary depending on species and/or area.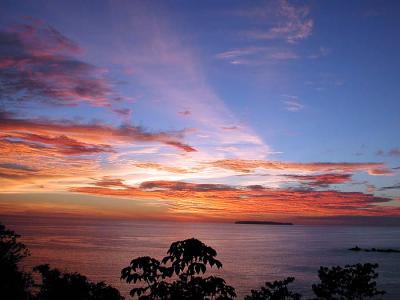 Wildlife
The Osa peninsula is a haven for wildlife. Half is covered by the Corcovado National Park, mainly primary rainforest with more than 400 species of birds and many amphibians and mammals and the possibility to see majestic Humpack whales in December and January.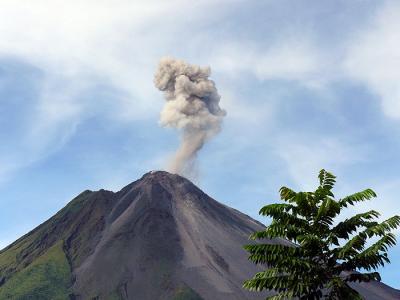 Smouldering volcanos
The spectacular, active volcano of Arenal in Costa Rica's central valley is one of the country's most impressive. A scenic hike over ancient rocks to the famous lava wall or a relaxing evening dip in the thermal hot springs are highly reccomended!
Firstly thank you for your expertise and very valued knowledge. Not a single transfer was late, the drivers were excellent and the vehicles first class. I felt our itinerary was very balanced and well paced and there was only one hotel that I would have changed, all the other the hotels and lodges were excellent. I completely fell in love with Costa Rica as did my son. It really is a special place and our route, anti-clockwise, was definitely the way to go! There was so much wildlife everywhere and our highlights were, in no particular order, the sloths, such awesome creatures, the toucans, the trip to the hot springs, the sky walk and zip line in the cloud forest and Xandari for our final two nights, a real treat! It really was a truly fabulous trip and thank you for making it happen. - HM
When to go to Costa Rica
Costa Rica Useful Information