Colombia is an entrancing country of superb beaches and mountains, emerald rainforest, historic sites and the world's best coffee.
The romantic walled city of Cartagena, with its colonial buildings and narrow cobbled streets, is beautifully situated beside the Caribbean. It was immortalised by Gabriel Garcia Marquez in his novel Love in the Time of Cholera and is just as magical today. Literature lovers can plan their trip to coincide with the De Indias festival, organised in partnership with Hay-on-Wye!
A little further east is Santa Marta, famous for its lovely bay, coral reefs, Simón Bolívar's mausoleum, and the oldest house in the Americas. It's also the access point for nearby Tayrona National Park, in the shadow of the snow-capped peaks of the Sierra Nevada and a varied haven for wildlife, with dense jungle and sandy beaches where turtles come to lay their eggs.
The capital Bogotá, built on a high Andean plateau, has an attractive colonial quarter, with fine museums and art galleries. Nightlife pulses with rumba, salsa and cumbia rhythms. By contrast Medellín is a modern metropolis with lively street markets, fascinating museums, a renowned flower festival and a delightful climate. Between the two is the Magdalena valley and Colombia's coffee region, where a stay at a traditional hacienda provides yet another dimension on a visit to this friendly and welcoming country.
Highlights
Here are some of our Colombia highlights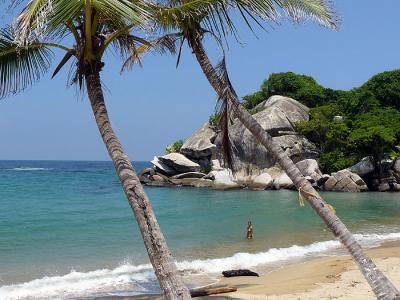 Beaches and rainforest
Tayrona National Park, on Colombia's Caribbean coast is home to some of the world's most remote and enchanting beaches. At the foot of the Sierra Nevada, the park has many opportunities to hike, swim, snorkel or simply relax.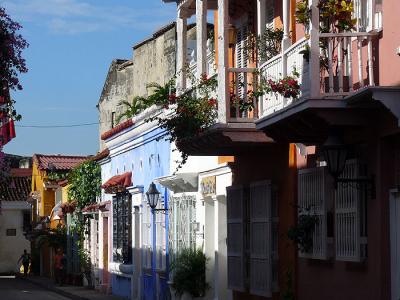 Colonial cities
Cartagena de las Indias is Colombia's most visited tourist destination, and deservedly so. This beautiful coastal city has an impressive 19km of well-preserved colonial city walls and the maze-like cobbled streets of its old town are a joy to explore.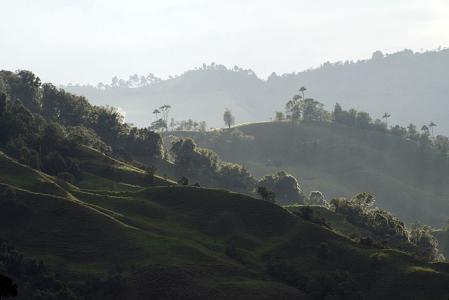 The coffee region
Considered by many travellers to be the most beautiful area of the country, Colombia's coffee region is awash with natural beauty, fantastic trekking opportunites, charming, laid-back towns and villages and distinctive cuisine.
Thank you for a wonderful trip. You did a marvellous job and the experience rates as highly as any we have had together. Colombia was way beyond our expectations. It is such a beautiful country, the people were lovely and could not have done more for us, and the history absolutely fascinating. Our highlight was undoubtedly San Agustin not only for the history but also for the agriculture where we saw campesino production and processing of both sugar and cacao. Colombia was excellent value too. Costa Rica was a very different kettle of fish. Expensive in comparison and much more touristic but the Osa Peninsula was lovely and the birds on the morning and evening walks amazing. - SB
When to go to Colombia
Colombia Useful Information