After two years of COVID restrictions and overseas travel brought to a standstill it's a period we will never forget. However, it hasn't all been bad, we have learnt to slow down, had time to plan for the future and think about when and where to travel to next. The good news is that as we all continue to get vaccinated and countries begin to open their borders to international visitors there are a number of excellent early booking opportunities for those of us who want to start planning a future holiday.
A few examples are detailed below, valid on new bookings only and subject to availability. If you have a specific destination in mind, please get in touch as we do have access to other offers.
Antarctica - 2022/23 offers with Antarctica 21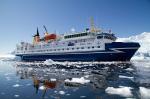 Ocean Nova in Antarctica
Last Frontiers are offering a saving of £1,500 per person on two 2022-23 'Classic Antarctica Air-Cruise' departures on board Ocean Nova in December 2022 and February 2023.
This offer is based on 2 people sharing a twin cabin on one of the following expeditions and is subject to availability as there are only a limited number of cabins available.
2-9 December 2022
1-8 February 2023
Regular prices for this 7 night air cruise start at USD13,495 per person (around GBP11,245 per person, based on 2 people sharing a twin cabin).
www.lastfrontiers.com/hotels/antarctica/cruises/oceannova
Ushuaia 'Classic' cruise in Antarctica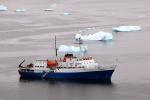 The Ushuaia ship at sea
There are also savings to be had on the Ushuaia's 12-21 November 2022 'Classic Antarctica' voyage.
For each full paying passenger, the accompanying passenger receives 50% discount (based on two people sharing a twin cabin). Regular prices start at USD7,800 per person (around GBP6,500) based on two people sharing a cabin with private bathroom, meaning a saving of at least USD3,900 per couple (around GBP3,250).
Please note that this offer expires 15 August.
www.lastfrontiers.com/hotels/antarctica/cruises/ushuaia
"Antarctica was the absolute highlight and both the scenery and wildlife were incredible, it really was a trip of a lifetime. The ship comfortable and the guides very knowledgeable so we were able to see and learn so much about the wildlife." - MH
Offers subject to availability and valid for new bookings only.
Please contact us for further details, availability and suggestions on how to include any of the above within a complete itinerary. Other offers are also available so please get in touch wherever you may be planning to travel in Latin America.
Tel: 01296-653000 | info@lastfrontiers.com | www.lastfrontiers.com