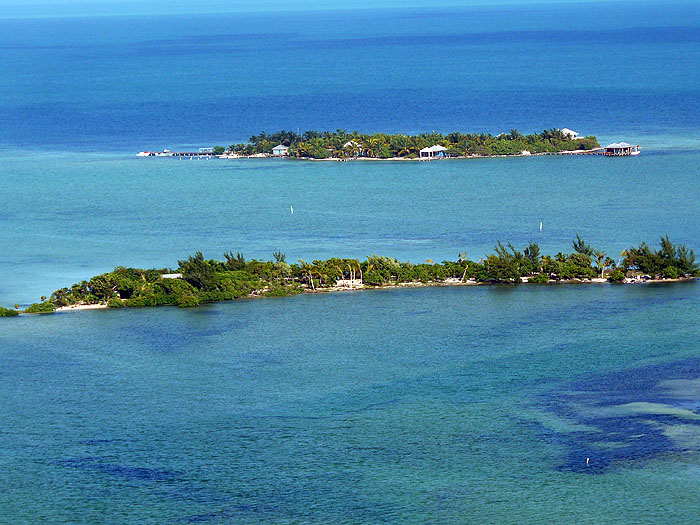 Classic Belize
beautiful beaches, endless reef teeming with marine life, rainforest adventure and exotic jungle wildlife
This 10 day itinerary is a good introduction to this compact English-speaking country and its Maya history, from jungle wildlife to the continent's longest coral reef.
To enquire about this itinerary, or one like it, please email us or click the Enquire button.
Itinerary summary
The western highlands: wildlife and adventure
Days 1-3: Arrive in Belize City and driven (around 2 hours) inland to either the Cayo District or Mountain Pine Ridge, near the border with Guatemala. Spend three nights in the area, with time to visit Maya sites, go canoeing, riding, mountain biking, or even river caving (using inner tubes).
Northern Belize: jungle and temples
Days 4-6: Driven back towards Belize City and into either the highlands around Orange Walk, or the coastal lowlands near Lamanai, for three nights. Wherever you stay there are many wildlife-spotting opportunities, and more Maya sites to investigate.
Caribbean coasts and cayes
Days 7-10: Fly to one of the sandy beaches - Ambergris Caye for its beachfront luxury hotels and lively nightlife, Placencia for a more relaxed feel or remote Southwater Caye for its complete isolation. Spend your final nights relaxing on a white sandy beach, or snorkelling on the reef, before flying back to Belize City for onward connections.
Go further
For a truly special diving experience you may want to tie in your visit with the whale shark season - which is only possible around the full moons in April, May and June. To maximise your chance of swimming with these gentle giants we recommend you stay 6 nights in Placencia: allowing time for three days' diving with whale sharks and two days' reef diving.
Accommodation options
In the following section you will see our suggested options for possible accommodation.
The estimated flight cost included in this itinerary (assuming international flights from the UK plus any internal flights that are necessary) is £930 per person.
Price and validity notes
We have tried to give you as accurate an idea of prices as possible, including meals where appropriate (but not when there are good local options so you don't pay for a meal that you might not want), accommodation, transfers, and any tours we have included.
All prices are per person based on two people sharing a room and are intended as a guide (local high or low seasons can cause some variation). All prices were correct when published but may vary with exchange rate fluctuations, fuel surcharges, or changes in the general economic situation.