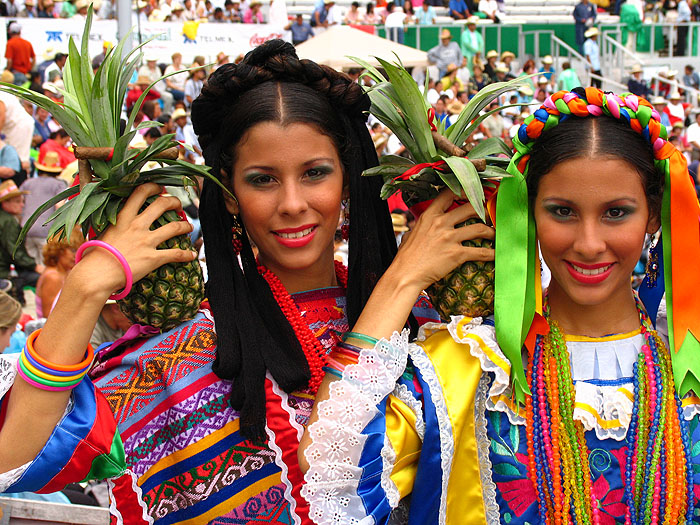 Colonial Mexico
exploring the colonial heartland on a journey through delightful cities sampling the local cuisine along the way
A 13 day tour taking in the rich history, culture and traditions of six contrasting colonial cities within easy reach of Mexico's capital.
To enquire about this itinerary, or one like it, please email us or click the Enquire button.
Itinerary summary
Mexico City
Days 1-2: Fly to Mexico City for two night stay exploring its busy streets. Mexico City was founded in 1521 on the ashes of the Aztec island citadel of Tenochtitlán and is today a modern and hectic sprawl home to over 20 million people. It has excellent museums, galleries, markets, cathedrals and plazas surrounded by fine colonial architecture.
Puebla
Days 3-4: Met by your guide (who will accompany you around Mexico for the following 6 days). Driven south (2 hours) for two nights in the city of Puebla, in the shadow of Popocatepetl volcano. You will have a tour of the city - there are over 70 churches and thousands of beautiful buildings. You will also visit the nearby town of Cholula, famous for its Great Pyramid (the largest pre-Hispanic structure in the world in terms of volume) with underground tunnels and a Catholic Church built on top.
Cuernavaca
Days 5-6: Driven west to the delightful city of Cuernavaca, known as the 'city of eternal spring'. Here you will visit the palace of Hernán Cortés, the gardens of the once emperor of Mexico, Maximiliano, and the ancient and little-visited Olmeca-Xicallanca site of Xochicalco.
San Miguel de Allende
Days 7-8: Driven north to San Miguel de Allende via Querétaro, a lovely city with shady squares that was instrumental in the events leading up to the Mexican War of Independence. Continue to San Miguel for two nights in this beautiful city, famous for its silver. Time to browse the many interesting shops, visit museums and galleries, and relax in the central square of San Miguel Allende. Enjoy a tour to the little-known colonial mining centre of Mineral de Pozos. 'Pozos', once known for its opulence and a thriving mining industry, has been a virtual ghost town for almost a century.
Guanajuato
Day 9: Driven to the university city of Guanajuato via Dolores Hidalgo, where priest Miguel Hidalgo famously uttered his cry for the independence of Mexico (the Grito de Dolores) on September 16, 1810. You will have a tour of Guanajuato on arrival; the city has some beautiful squares and buildings of interest, such as the theatre and Alhóndiga (granary) where the heads of four independence heroes were hung to discourage further uprisings. Guanajuato hosts an annual 'Cervantino' festival every October, with a number of artistic and cultural events.
Oaxaca
Days 10-12: Driven to the nearby airport of León for a flight to Oaxaca, via Mexico City, where you spend your final three nights. This Mexican city is well known for its cuisine (including toasted grasshoppers or chapulines), and traditional crafts such as pottery and weaving. You can visit the Zapotec site of Monte Albán and the traditional weaving town of Teotitlán del Valle, or just admire one of the many pretty squares and colourful local markets.
Day 13: Fly back to Mexico City for onward connections.
Accommodation options
In the following section you will see our suggested options for possible accommodation.
The estimated flight cost included in this itinerary (assuming international flights from the UK plus any internal flights that are necessary) is £1,485 per person.
Price and validity notes
We have tried to give you as accurate an idea of prices as possible, including meals where appropriate (but not when there are good local options so you don't pay for a meal that you might not want), accommodation, transfers, and any tours we have included.
All prices are per person based on two people sharing a room and are intended as a guide (local high or low seasons can cause some variation). All prices were correct when published but may vary with exchange rate fluctuations, fuel surcharges, or changes in the general economic situation.