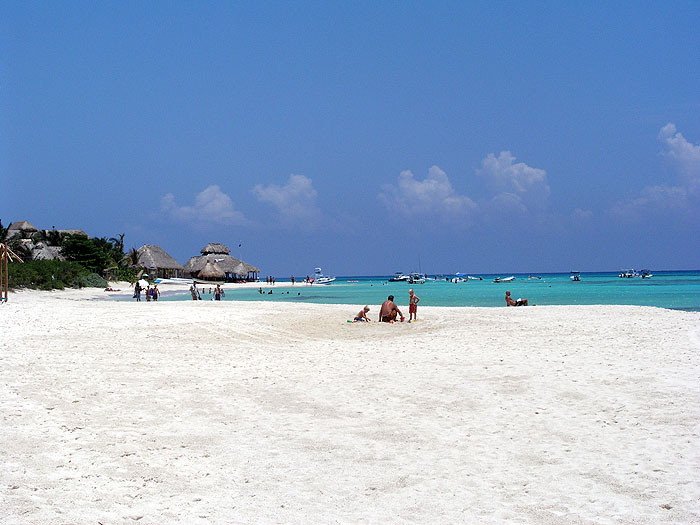 Mexico: Yucatan
explore the Yucatán peninsula's beautiful scenery and ancient ruins
An 11 day circular itinerary exploring the rich pre-Columbian and colonial history of the beautiful Yucatán peninsula.
To enquire about this itinerary, or one like it, please email us or click the Enquire button.
Itinerary summary
Chichén Itzá and Mérida
Days 1-4: After a night in Cancún on arrival, driven to Chichén Itzá to visit this ancient city which is the largest and most famous site in the Yucatán. Spend a night close to the ruins with the advantage of being able to explore the archaeological site early in the morning before the crowds arrive. Visit Yokdzonot cenote on your way to Mérida, where you will stay two nights. Mérida is the colonial capital of Yucatán, which grew in importance as the sisal trade with Europe developed, and has many churches and museums to explore.
Campeche and Calakmul
Days 5-8: Depart from Mérida, and stop at the ruins of the ancient Maya city of Uxmal for a guided tour before spending two nights in the pretty fortress town of Campeche, a designated UNESCO World Heritage Site and one of Mexico's most photogenic colonial cities. Continue to the Calakmul Biosphere Reserve where you will stay overnight and have a tour of the little-visited the site of Calakmul, the second largest Maya site in Mexico.
Bacalar
Days 9-10: Driven east from Calakmul to Bacalar to stay two nights on the shore of the turquoise Bacalar lagoon for some time to relax and explore. Once a Maya city, Bacalar was the first settlement on the peninsula to be taken by Spanish conquistadors. Later, following a pirate invasion, the impressive stone fortress of San Felipe was constructed and today acts as a museum. Aside from relaxation, it is also possible to organise boat and kayak trips on the lagoon, or visits to other local sites of interest such as the Kohunlich archaeological site.
Day 11: Return to Cancún for onward flight connections.
Go further
The Yucatán peninsula is well suited to hiring a car, to move around more freely between accommodations and better explore the area. You may also wish to add another stop on your way up the Riviera Maya instead of going straight to Cancún for onward flight connections, if you would like some more time to relax, and a good option would be a stay in the coastal town of Playa del Carmen.
Accommodation options
In the following section you will see our suggested options for possible accommodation.
The estimated flight cost included in this itinerary (assuming international flights from the UK plus any internal flights that are necessary) is £700 per person.
Standard - £5,710
Hacienda Chichen - in a perfect position for visiting the Chichén-Itzá site, which is just a short walk away.
Puerta Calakmul - the closest hotel to the Calakmul archeological site, which is one hour away by road.
Rancho Encantado - a lovely, relaxed, hotel on the Bacalar lagoon. Its large grounds have leafy gardens, an outdoor pool, and spa.
Price and validity notes
We have tried to give you as accurate an idea of prices as possible, including meals where appropriate (but not when there are good local options so you don't pay for a meal that you might not want), accommodation, transfers, and any tours we have included.
All prices are per person based on two people sharing a room and are intended as a guide (local high or low seasons can cause some variation). All prices were correct when published but may vary with exchange rate fluctuations, fuel surcharges, or changes in the general economic situation.