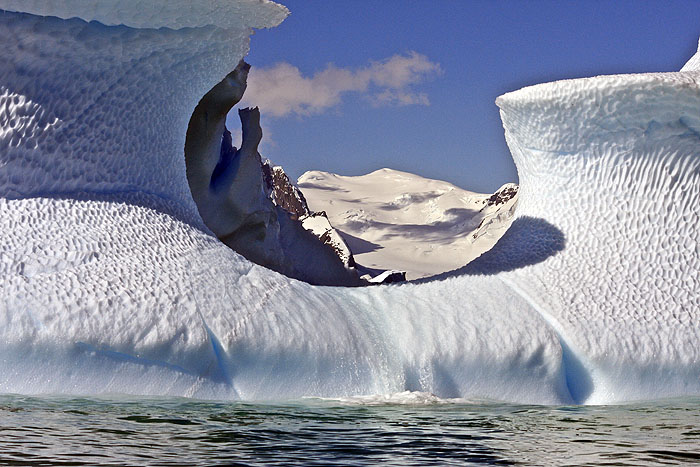 Ultimate Antarctica
cruise around the peninsula, admiring the abundant wildlife of the Falklands and South Georgia
These 17-20 day cruises (depending on ship and departure point) are the ultimate polar experience. They add the Falkland Islands and South Georgia to a classic South Shetland Islands/Antarctic Peninsula cruise and provide the very best wildlife-viewing opportunities in outstanding scenery. You can expect multiple landings on most days, and to see whales, sea birds, and at least 5 species of penguin at close quarters. An unforgettable experience.
To enquire about this itinerary, or one like it, please email us or click the Enquire button.
Itinerary summary
Tierra del Fuego
Days 1-2: Embark in Ushuaia and set sail towards the Falkland Islands, 300 miles east of Tierra del Fuego, with a wonderful variety of flora and fauna.
Wildlife of the Falklands
Days 3-4: Explore the outer islands of the Falklands (such as Carcass Island and West Point), home to a profusion of seabirds and migratory birds including the black-browed albatross. Magellanic, Gentoo and rockhopper penguins will be seen too and you will have the opportunity to visit the capital, Stanley.
South Georgia
Days 5-10: After two days at sea you arrive at South Georgia, known for having one of the highest concentrations of wildlife in the world. Days will be spent scanning the horizon in search of whales, other marine mammals and seabirds, and your expert guides will give presentations and tell stories. South Georgia is the most rugged island in this region and snow-covered mountains greet you on arrival. Visits usually include Salisbury Plain (king penguins), Prion Island, Gold Harbour, and Grytviken, the site of Shackleton's grave.
At sea and the South Orkney Islands
Days 11-13: As you cross the Scotia Sea, sailing ever closer to Antarctica, you can hope to visit the South Orkney Islands. Linked to the Antarctic Peninsula by an enormous sub-marine mountain range these islands, often shrouded in mist, are protected by large icebergs and sea ice.
The South Shetland Islands and Antarctic Peninsula
Days 14-17: Time will be spent cruising among the South Shetland Islands just off the Antarctic Peninsula. Your landings will allow more excellent wildlife sightings, Adélie, chinstrap and gentoo penguins thrive here, as do several species of seal, and you can hope to see humpback whales too. Visit the flooded volcanic caldera of Deception Island, with its rugged scenery and sites of geological interest, sail through Neptune's Bellows, cruise around the huge tabular icebergs in Pleneau Bay and, if you are feeling brave, take a dip in the thermal pools in Pendulum Cove. You will arrive on the continent of Antarctica at Paradise Harbour or Neko Harbour. The scenery is amazing and you will be struck by the oddly-shaped icebergs that look like sculptures and the huge tabular icebergs that break away from the continent's ice shelf.
The Drake Passage and Ushuaia
Days 18-19: Bid farewell to Antarctica and head north across the infamous Drake Passage. Between bird and whale watching, final lectures and presentations will remind you of your wonderful experiences encountered over the past couple of weeks. Arrive back in Ushuaia and disembark.
Notes:
Activities and sites visited do vary slightly depending which boat you travel on. Some cruises operate in the opposite direction and all itineraries are subject to change according to daily weather conditions.
Accommodation options
In the following section you will see our suggested options for possible accommodation.
Standard - $14,415 - $18,195
Prices are per person, based on two people sharing a cabin and depend on both vessel and cabin.
Hebridean Sky - a 296 foot, all-suite ship with a library, exercise room, bar, lounge, dining room and sundeck with Jacuzzi.
Island Sky - a 296 foot ice-strengthened ship with en-suite cabins, a lift, observation deck and zodiac boarding platform.
M/V Plancius - a 293 foot ice-strengthened ship with en-suite cabins, a spacious observation lounge and good outdoor deck space.