Stephen Fry travels through Central America in ITV's new 4 part series. He journeys overland from northern Mexico down to the Colombian border in Panama, learning about the people, places wildlife and history of the Central American isthmus.
Episode 1: Mexico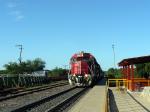 The 'El Chepe' train
In the first episode, Stephen begins his journey at the border crossing from Texas and heads into the Sierra Madre mountians and the Copper Canyon on the El Chepe train.

Farther south, he visits local communities, Aztec ruins and the beautiful Pacific coast where he meets the cliff divers of Acapulco. Have look at our Western Mexico itinerary for inspiration on how to follow in his footsteps.

Episode 2: Belize and Guatemala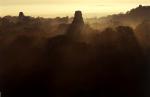 Sunrise at the Mayan ruins of Tikal
In the second episode, Stephen continues his journey through Belize visiting the Turneffe islands with their unique wildlife and sparse human population, and Hopkins - a haven for the garifuna people with their African influenced music, food and culture.
Crossing the border into Guatemala, he takes part in ancient Maya rituals, visits remote indigineous communities, learns about coffee production and takes in some of the country's most famous natural and man-made wonders.
Episode 3: El Salvador, Honduras and Nicaragua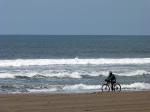 Bicycle on the beach in El Salvador
In the penultimate episode, Stephen journeys into tiny and little-visited El Salvador and tries his hand at surfing, before crossing into Honduras. He visits a banana plantation and learns about charitable projects in the capital to give the next generation of Hondurans more opportunities for the future.
Finally, Stephen crosses into Nicaragua where he visits a cigar factory, meets a gay activist and dances around the maypole with Creole-speaking slave decendant Nicaraguans.
Episode 4: Costa Rica and Panama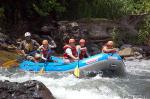 Rafting on the Pacuare river in Costa Rica
In the final episode, Stephen continues his journey into Costa Rica, billed as the 'Switzerland of Central America' for its stable democracy, enviable living standard and lack of a national military. Here, he takes advantage of Costa Rica's stunning scenery and adventurous attitude by trying white water rafting, tarpon fishing and climbing active volcanoes.
In Panama, Stephen has the unique opportunity to watch giant leatherback turtles come ashore to lay their eggs, and visits Panama City with its infamous canal before bidding farewell to the continent at the end of his epic journey.
Follow in his footsteps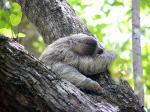 A three-toed sloth in Manuel Antonio National Park, Costa Rica
If Stephen's travels have inspired you to begin your own Central America adventure, have a look at some of our sample itineries below:
Our Guatemala to Mexico itinerary is an off the beaten track adventure through the Maya heartland visiting beautiful colonial cities, ancient Maya ruins and ending on Mexico's stunning Carribean coast.
Our Central America Grand Tour itinerary takes in the highlights of Panama, Costa Rica and Nicaragua on an 18 day adventure visiting some of the most wildlife-rich areas in Central America and through stunning national parks where opportunties for adventure sports, hiking and riding abound.
As always, contact us for your own tailor-made holiday!
Tune in to ITV on Thursdays at 9pm, starting from 27 August to watch!