Villas are a wonderful, relaxed way to experiance Brazil. We made a careful selection of villas with charm and character, some ideal for families and others perfect for honeymoons. All have daily maid service and the option of a concierge. Our favourites (and newly added to our web site) are shown below.
Rio de Janeiro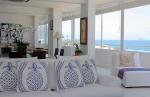 Sitting room
Ipanema Residence is a light and airy apartment overlooking Ipanema bay, with stunning views of the Atlantic Ocean.
Paraty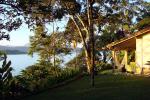 Casa do Pescador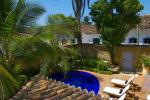 Pool and courtyard
Casa Paraty is a charming three storey house in central Paraty with a swimming pool and its own schooner.
Casa Beija Flor
Casa Beija Flor is ideal for a family or group of friends. It is on the beach surrounded by an old coconut plantation for shade, with a large swimming pool.