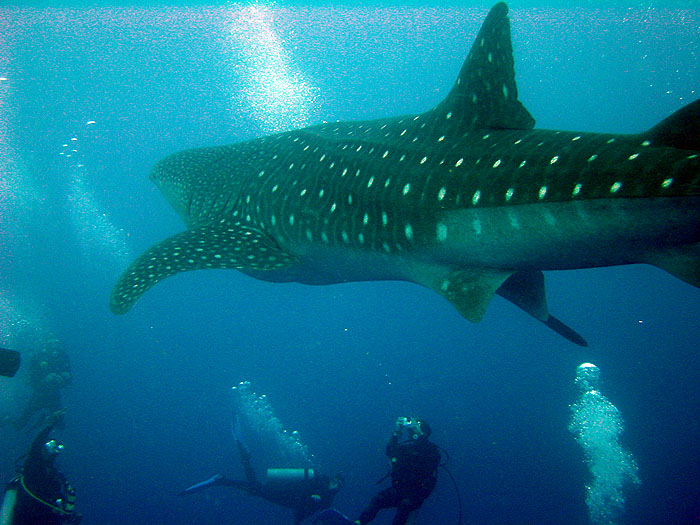 Active pursuits in Belize
kayaking, snorkelling, diving, caving, tubing, ziplining
If you want to get active in Belize there are plenty of options. Here are a few ideas that could be added on, or added together to make a really interesting trip.
To enquire about this itinerary, or one like it, please email us or click the Enquire button.
Itinerary summary
Paradise Islands kayak expedition
A six day kayak adventure spending five nights in Belize's Southern Barrier Reef kayaking, snorkelling and kayak sailing from Tobacco Caye to Southwater Caye. Tobacco Caye sits within the Southern Barrier Reef which extends north and south for 180 miles and is considered the most diverse section of the entire Mesoamerican reef system. The Southwater Caye Marine Reserve is a designated UNESCO World Heritage Site.
Day 1: Spend a night at the Tropical Education Center, a research facility adjacent to Belize's famous zoo • Days 2-3: Journey along the Hummingbird Route through the Maya Mountains and take a boat over to Tobacco Caye for two nights. Learn the fundamentals of sea kayaking and snorkelling before paddling over submerged coral reefs, turtle grass beds, through narrow mangrove channels, to nearby cayes and snorkel the Tobacco Caye cut and the outer reef walls • Days 4-6: Paddle and sail your kayak along one of the most beautiful sections of the Belizean reef system to Southwater Caye for a three night stay. This allows more time to kayak and snorkel and a day to paddle to Billy Hawk Caye • Day 7: Take a water taxi to Dangriga where the trip ends.
Notes: This trip operates from mid-November through to late April. All participants need to be in good physical shape and comfortable around water but no experience is required. The maximum group size is 12 (and the trip is possible on a private basis too). Diving is also possible at additional cost.
Diving
One of the best areas from where to dive and visit the famous Blue Hole, an underwater cave and sinkhole in the middle of Lighthouse lagoon made famous by legendary explorer Jacques Cousteau. More than 65 dive sites around Turneffe Atoll are easily accessed.
For a truly special diving experience you may want to tie in your visit with the whale shark season - which is only possible around the full moons in April, May and June. To maximise your chance of swimming with these gentle giants we recommend you stay six nights in Placencia: allowing time for three days' diving with whale sharks and two days' reef diving. There are also area to go diving or snorkelling with manatees.
Lighthouse Getaway
Spend four nights at the Lighthouse Basecamp on remote Lighthouse Reef Atoll at the very edge of the Belizean reef system (55 miles from the Belize mainland and only accessible by boat charter). Miles beyond the main barrier reef, these isolated atolls support the greatest diversity of reef types and marine life.
The all-inclusive Adventure Basecamp is made up of comfortable tented cabañas and is the only accommodation on Half Moon Caye. A range of guided activities on the reef are offered including sea kayaking, snorkelling (including the Blue Hole) and stand up paddleboarding. The caye has a red-footed booby colony - a protected nesting site and home to some 4,000 birds. Diving can also be arranged at additional cost.
Notes: This trip operates from December through to May. The group size is between 6 and 22.
Caving, rapelling, tubing and ziplining
Belize is not limited to just offshore activities - there is an abundance of exciting options on the mainland too. As well as biking and hiking there are also the following activities.
The country has a vast cave network, perfect for caving adventures - hiking in them, abseiling into or floating through. Actun Tunichil Muknal (ATM) cave in the Cayo district is the best known and a good level of physical fitness is needed as the visit involves swimming, climbing and walking over a few hours. The cave itself is a few kilometres long with several chambers containing skeletons and ancient ceramics (caves were seen as the entrance to the underworld by the Maya).
Other fun activities include ziplining through the forest canopy and waterfall rappelling. One option is a steep climb up to the top of Antelope Falls in the Mayflower Bocawina National Park where you can swim in pools before making the 75 metre descent. The country's longest zipline is also found here - a 4 km ride through the forest canopy.
For a more relaxing way to view the forest a tubing trip downriver is perfect. The river flows very slowly so in some places you may have to a paddle but it's a wonderful way to enjoy the scenery whilst bobbing along on a rubber ring.
Accommodation options
In the following section you will see our suggested options for possible accommodation.
Chaa Creek Adventure - £1,000 for the 3 night adventure package
Chaa Creek - A delightful property in a lovely setting and with plenty of activities available to guests.
Paradise Islands group kayak trip - $2,200
Turneffe Flats Diving - $1,890 4 day/3 night dive package
Turneffe Flats - A traditional lodge specialising in diving, snorkelling and fishing.
Lighthouse Getaway group trip - $1,370