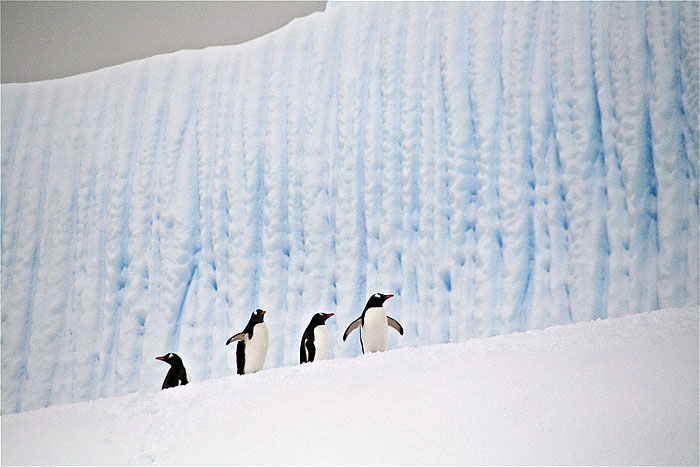 Antarctic Air Cruise
fly direct to the peninsula and cruise between the western coast and the South Shetland Islands.
This 7 day itinerary lets you maximise time spent in Antarctica itself while also avoiding the notorious Drake Passage crossing (at least one way) by flying from Punta Arenas (Chile) to King George Island (the largest of the South Shetland Islands). 5 nights are spent aboard ship.
To enquire about this itinerary, or one like it, please email us or click the Enquire button.
Itinerary summary
Punta Arenas (Chile)
Day 1: Arrive in Punta Arenas and stay overnight in a hotel. In the evening there will be a pre-cruise briefing and welcome dinner.
South Shetland Islands
Day 2: Fly from Punta Arenas to King George Island (South Shetland Islands) on a British Aerospace (BAE) aircraft specially designed for this kind of trip. The flight takes about two hours and on arrival you will have a short tour around the area (there are Chilean and Russian bases here) before boarding ship.
Antarctic Peninsula
Days 3-6: Cruising between the South Shetland Islands and the western coast of the Antarctic Peninsula, along ice-filled fjords and between spectacular icebergs, accompanied by many sea birds, penguins, seals and whales. Some of the stunning areas visited include Hannah Point, Port Lockroy, Petermann Island, Paradise Bay, Cuverville Island and Deception Island. Days are busy, with landings, zodiac trips and a selection of presentations, yet there is still time to soak up the scenery.
Punta Arenas
Day 7: Return to King George Island and disembark the ship in time for the flight back to Punta Arenas and a night in a hotel.
Notes:
It is wise to build in a sensible buffer of a few days in case the return flight is delayed by poor weather, which is rare but not unknown.
Accommodation options
In the following section you will see our suggested options for possible accommodation.
Standard - $13,995 -$14,995
Prices are per person, based on two people sharing a cabin and depend on both vessel and cabin.
Hebridean Sky - a 296 foot, well equipped ship who carries up to 114 guests in a selection of different cabins and with excellent outdoor deck space.
Magellan Explorer - a 298 first class expedition ship designed for polar exploration with stabilizers, an oberservation lounge and a range of cabins.
Ocean Nova - a comfortable smaller cruise ship carrying 72 passengers, with a panoramic observation lounge.