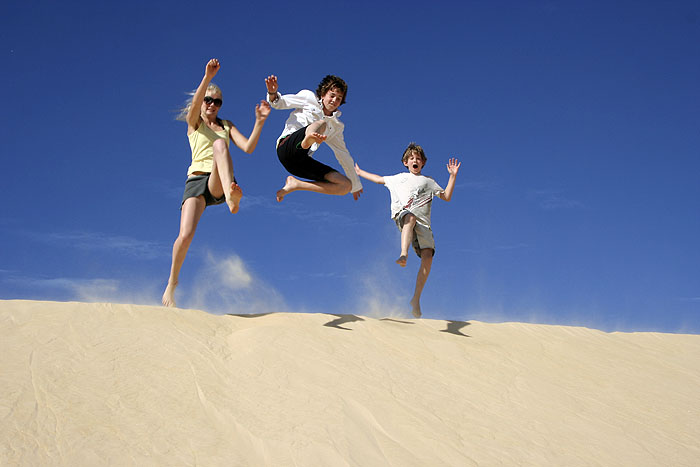 Brazil: Dunes and Beaches
an overland journey along Brazil's north-eastern shoulder
This 11 day itinerary explores the coastal city of Recife, and the spectacular dunes of Lençois Maranhenses National Park, followed by a 4x4 adventure along remote and stunning beaches to the fishing village of Jericoacoara.
To enquire about this itinerary, or one like it, please email us or click the Enquire button.
Itinerary summary
Days 1-2: Recife and Olinda

Start with two nights in the modern metropolis of Recife, with its lively markets and intricate waterways. Here you will also visit the neighbouring colonial town of Olinda, once one of the most influential settlements in Brazil and a centre for sugarcane production with immense wealth being brought in by African slaves working the nearby sugar fields.
Day 3: Colonial São Luís
Fly to colonial São Luís to spend a night in this former slaving port. First founded by the French, and owned for short times by the Dutch and Portuguese, European influences are everywhere and there is much African culture.
Days 4-7: The endless dunes of the Lençois Maranhenses
Driven (3-4 hours) to Barreirinhas, on the banks of the sleepy Preguiças river and close to the Lençois Maranhenses National Park. This is a spectacular series of endless white sand dunes - a mere 155,000 hectares - many of whose troughs form enticingly swimmable fresh water lagoons from May to October (the rainy season is from January to July).
After a 2 night stay you will embark on an overland adventure which starts by river, heading towards the ocean (there are various accommodation choices in simple fishing villages and remote islands) and the enormous Parnaiba delta. The journey continues by 4x4, culminating with a drive along beaches, over dunes and across rivers and estuaries by hand-poled ferry.
Days 8-10: Jericoacoara - see breezes and sand castles
Continue along the coast to Jericoacoara, a charming oceanfront fishing village hidden among rolling sand dunes and palm trees. Set back from the beach, this secluded oasis is a wonderful spot to relax, ride and explore the dunes.
Day 11:
Driven to Fortaleza (5 hours) for onward connections.
Accommodation options
In the following section you will see our suggested options for possible accommodation.
The estimated flight cost included in this itinerary (assuming international flights from the UK plus any internal flights that are necessary) is £1,365 per person.
Standard - £4,820
Blue Residence - right on the beach in Jericoacoara with a large pool, spa and beachfront restaurant.
Porto Preguiças Resort - just outside Barreirinhas with a large pool and activities centre.
Price and validity notes
We have tried to give you as accurate an idea of prices as possible, including meals where appropriate (but not when there are good local options so you don't pay for a meal that you might not want), accommodation, transfers, and any tours we have included.
All prices are per person based on two people sharing a room and are intended as a guide (local high or low seasons can cause some variation). All prices were correct when published but may vary with exchange rate fluctuations, fuel surcharges, or changes in the general economic situation.