colonial towns, volcanoes and Pacific beaches
Stretching from the Gulf of Fonseca to the southern border with Costa Rica, the pacific lowlands are arguably Nicaragua's most beautiful region and encompass golden coastline, wonderful volcanoes and the colonial city of Léon.
The south-west of the country is dominated by Lake Nicaragua, around which the majority of the population live.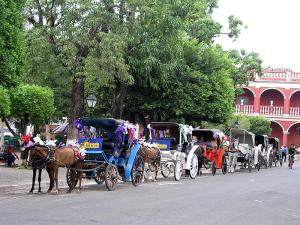 Granada was founded in 1524 and is the oldest city in the New World as well as being Nicaragua's most photogenic. It is a colourful colonial town full of character, with a number of fine churches and makes a great place to base yourself to explore the near-by sights.
León is a charming university city with cobbled streets and bustling plazas. With awe-inspiring churches, fabulous art collections, stunning streetscapes and cosmopolitan eateries it strikes a good balance between modern and traditional.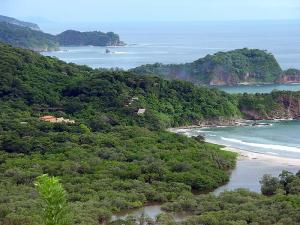 Southwestern Nicaragua's Pacific beaches offer amazing surf, sand and sun with the once sleepy fishing village of San Juan del Sur being a good base to explore the region. There are good restaurants, splendid sunset views and a towering statue of Christ on a neighboring hillside.