As we are locked down again I thought it was time for some news to cheer us all up!
Return to the Enchanted Islands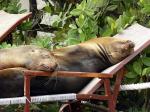 The real locals
I am indebted to journalist Jamie Lafferty, who defied the Foreign Office blanket advisory against non-essential travel to fly to the Galapagos and report back. As you may know, the Galapagos re-opened to visitors several months ago with a negative PCR (swab) test an entry requirement. They desperately need tourism, not only to alleviate poverty but also so that this magical national park continues to be protected against the ravages of commercial fishing and other threats.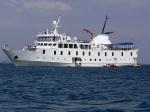 La Pinta
Campaign to remove blanket travel advisory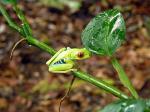 Costa Rica is also open
I am also grateful to the Telegraph for starting a campaign to ask the government to lift the illogical Foreign Office blanket ban on travel, the main practical effect of which has been to make finding travel insurance almost impossible. Yesterday I gathered the support of 66 fellow tour operators and wrote to the Foreign Secretary, and very much hope that common sense prevails. The Telegraph published our letter, which subscribers can see here:
www.telegraph.co.uk/travel/news/travel-bosses-urge-government-unlock-long-haul-holidays-support/
Frank Gardner on BBC2 tonight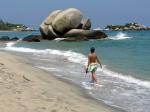 Tayrona (Colombia)
There is what promises to be a fascinating documentary by and about Frank Gardner at 9pm tonight on BBC2. Frank and I were at school together, he became the BBC's first ever security correspondent and I think we all know what happened to him in Saudi Arabia in 2004. One of his lesser-known passions is birds (he is a very talented photographer), and I am hoping there will be some footage of a trip he made to Colombia with scientists from Kew earlier this year. If not, you can still see the documentary he made at the time on iPlayer:
www.bbc.co.uk/iplayer/episode/m000hqvz/our-world-colombia-saving-eden
Last Frontiers' talks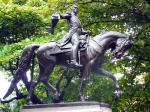 Bolívar in Cartagena
Next week we are listening to Professor Nick Davies, and then I plan to do a Zoom talk on Simón Bolívar, probably in early December. I am immersed in two biographies both of which are very long and have tiny writing but hope to extract an entertaining and interesting 20 minutes or so! If you don't receive our webinar invitations and would like to do so please just let me know.
With best wishes from all at Last Frontiers
Ed
--
Edward Paine
Last Frontiers Limited
Tel: 01296-653000 | info@lastfrontiers.com | www.lastfrontiers.com
The Mill | Quainton Road | Waddesdon | Buckinghamshire | HP18 0LP