Welcome to a spring update from Last Frontiers.
In this issue:
Update on Chile and Machu Picchu
A photography exhibition
Ed Miles in Chile
Peru with an adventurous twist
Jill in hidden Colombia
Cruise charter or villa rental
Updates on Chile and Machu Picchu
Chile earthquake
An earthquake measuring 8.8 on the Richter scale struck Chile in the early hours of 27 February. As usual with these events further after-shocks have been felt. Most damage to buildings ocurred in Concepción, sadly with loss of lives. Our thoughts are with the people of Chile.
The main practical impact on travellers has been disruption to communications and transport. Happily Santiago is now virtually back to normal and all major hotels operating normally. The Lake District and Far South were unaffected, as were the north, and Easter Island.
Peru - heavy rains near Cusco
Heavy rain in the Cusco region in January damaged the railway from Ollantaytambo to Machu Picchu. The railway is the only access for the citadel and village and so visits to Machu Picchu will not be possible until repairs are complete. Good weather in the last few weeks have meant that works are ahead of schedule and barring further interruptions access should be open again by 1 April.
Last Frontiers Photography Exhibitions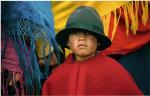 Boy in Ecuador (Glynn Grylls)
We receive so many wonderful and diverse pictures each year that we thought it high time to exhibit our very favourite photos. If you have a prize-winning shot taken from your travels and would like your image to feature in our up-and-coming photographic exhibitions, please let us know.
Ed returns to Puerto Varas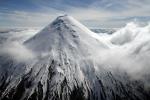 Lago Todos Los Santos
How Puerto Varas has changed. It's been at least 4 years since I last visited the pretty town of Puerto Varas, at the heart of Chile's southern Lake District, but I was amazed by the new generation of hotels that has sprung up. The best of the options now include the Cumbres Patagonicos with spectacular views across Lake Llanquihue, the modernistic Hotel Patagonico and the Hotel Puelche an excellent 4* option whose chef was trained by Heston Blumenthal himself! Hiring a car is an ideal way to explore the surrounding national parks and a good base just outside of town is the Hotel Casa Molino with comfortable rooms and beautiful views of the volcanoes - weather permitting of course! A hire-car is one thing but imagine exploring Chile's picturesque Lake District in a helicopter overflying the famous rapids of Petrohue and the breathtaking Volcano Osorno - wow! Such helicopter tours are now more affordable than ever, especially for families and include a stop at Peulla island for lunch - truly wonderful! Please contact us for more details.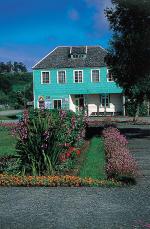 Chacao
From Puerto Varas, I hired a car and returned to my old haunt of Chiloé to catch up with friends and re-explore the island. Little has changed in the choice of hotels, though I was taken by the simple Hostal Palafitos in Castro and the new motor cruiser Ona that offers short cruises through the archipelago focusing on the traditional culture of the islands. Back on land, leaving the car to one side, our friends at Austral Adventures are now offering a wonderful 3 day/2 night multi-activity trip that combines a dramatic clifftop hike (including a visit to the unique penguin colony of Puñihuil) with kayaking through sunken forests of the impressive River Chepu - please contact us for details.
Peru with an adventurous twist!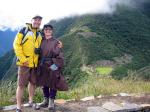 Happy hikers!
We love Peru! No other country in South America offers such an incredible mix of scenery, wildlife and culture not to mention the wealth of fascinating pre-colombian and inca ruins - Machu Picchu is just the tip of the iceberg! If you are considering a visit, why not escape from the well trodden tourist circuits and tours and add a splash of adventure to your trip? Our friends at Amazonas Explorer have launched a series of hiking, riding and rafting side-trips for all abilities to complement any visit into the inca heartland. In the Sacred Valley, why not leave the road and spend a day mountain biking (downhill of course!) through the famous saltflats of Maras and ruins of Moray? Or how about a day's hike to the stunning and lesser know inca site of Huchuy Qosqo with wonderful views over the Vilcabamba range? You may even like to spend a night camping under the stars next to the atmospheric ruins themselves.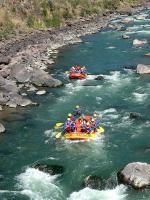 Happy paddlers!
In Cusco, the surrounding ruins of Sacsayhuaman, Qenqo and Tambomachay are an integral part of any city tour, but you could avoid the tour buses and make a day of it by visiting the sites on horseback or even on foot - there are a number of a beautiful trails to explore. Or even rafting. Why not join Amazonas Explorer for an exhilarating afternoon paddling down the upper reaches of the Urubamba to enjoy the beautiful scenery from a totally different perspective. These are just a few of the activities that will make a real difference to your trip and which are also ideal preparation if you have already decided upon hiking the Inca Trail or joining a Mountain Lodges of Peru departure. In Peru, a little imagination goes a long way!
Jill in hidden Colombia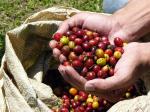 Coffee beans
I made a return visit to Colombia just before Christmas, where the festive decorations were out in force, a real highlight! The coffee area around Pereira was a delight - gorgeous boutique-style hotels in lush tropical gardens such as Hacienda Sazagua and San José, and nearby sulphuric hot springs nestling beneath cascading waterfalls on the mountain side behind. I climbed the high snow peak of El Ruiz in Los Nevados national park and learnt how to hike and breathe (at the same time!) at an altitude of 4,900m, spectactular views of the summit swirling in and out of the mist.
For a complete contrast I flew to the Caribbean islands of San Andrés and Providencia, just off the coast of Nicaragua and with the third longest reef in the world. There I discovered a very warm welcome in the simple lodgings run by the friendly islanders, my favourites were Cabañas Agua Dulce and Posada del Mar. Entertainment on Providencia included dancing with the locals under the stars on Roland the rasta's beach and seeing no fewer than five shooting stars in the brilliant night sky (nothing to do with the rum and coconut cocktails). For anyone wanting to get right off the beaten track, this little-visited part of Colombia comes highly recommended.
Cruise charter or villa rental - sharing your holiday with friends and family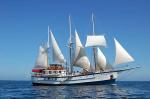 Sagitta under sail
Chartering a boat or taking over a villa is a great way to celebrate a special event with family and friends. We have had many groups of friends and families charter a Galapagos cruise boat and it's a great way to ensure that you get the most out of the experience and share it with those you enjoy spending time with. As well as Galapagos cruises there are a number of other options, such as the Noctiluca traditional wooden boat that sails through the fjords of southern Chile and to the awe-inspiring San Rafael Glacier. There are also some fantastic private beach properties in Brazil and Mexico, city apartments in Rio and Buenos Aires, or you could even take over an entire coffee finca in Colombia, or a colonial sisal hacienda in Mexico. There are many options and we would arrange everything for you so you can relax and enjoy the experience at your own pace.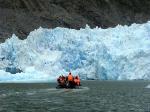 San Rafael glacier
Our top 3 suggestions are:
Sagitta - Galapagos Cruise (accommodating up to 14)
Noctiluca - Chilean Fjord cruise (accommodating up to 8)
Jardin Escondido townhouse in Palermo, Buenos Aires (accommodating up to 14)
With best wishes from Edward and all at Last Frontiers
Edward Paine
Last Frontiers Limited
Email: info@lastfrontiers.com
Web: www.lastfrontiers.com
Tel: 01296-653000
"Thank you for organising another fantastic holiday for us. We had a marvellous time. Next year is another year, and another holiday - we shall be in touch shortly!"