Welcome to our regular round-up of Latin America news and staff travel reports. In this issue:
Last Frontiers' Top Three: Lodges
Brazil: Salvador and the Chapada Diamantina
Mexico: Whale-watching in Baja
Office news
Earlier this month we said farewell to Fran, who has enlivened our office and kept us on our toes for nearly two years. She is leaving to pursue her passion for design and we wish her the very best of luck. We hope we'll keep in touch with her via the LATA Foundation, whose website was given a complete makeover entirely thanks to Fran's dedication and skill.
Last Frontiers' Top Three Lodges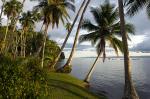 Playa Cativo, Costa Rica
We were recently asked to come up with a collection of some of our favourite lodges in Central and South America. After some deliberation, here are our top three:
Playa Cativo - A new beachfront lodge set within 1,000 acres of private tropical rainforest reserve surrounded by the Piedras Blancas National Park (a former extension of the Corcovado National Park) opposite Costa Rica's Osa peninsula. Guests reach the lodge by boat and there are self-guided trails to explore. There are kayaks, stand-up paddle boards and snorkelling equipment for guests' use. Our suggested family itinerary visits this region: www.lastfrontiers.com/itineraries/family-costa-rica
www.lastfrontiers.com/hotels/costa-rica/the-osa-peninsula/playa-cativo
"I'm at Playa Cativo and all I can say is wow! Thanks so much for recommending... it's one of the best places I've ever stayed" - BB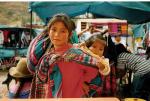 Pisac market, Sacred Valley of the Incas, Peru
Explora Valle Sagrado - We are really excited about the new Explora hotel, opening 1 July 2016. The hotel will be set within an old corn hacienda in the Sacred Valley of the Inca's near Cusco. Explora are well-established in Chile with spectacular hotels in Torres del Paine, the Atacama Desert and Easter Island. At each property guests have all meals included, and guided excursions in small groups. For a luxury trip visitors to Peru could incorporate a stay at the new Explora lodge into our Classic Peru itinerary, staying at the more superior hotels in each area visited.
"Explora Lodge really did meet our expectations, and more! Stunning area and well organised excursions" - KL (Explora Torres del Paine)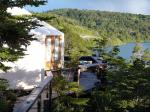 Patagonia Camp yurt
Brazil: Salvador and the Chapada Diamantina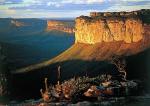 Pai Ignacio mountain
Last year Fran and Claire headed to north-east Brazil, combining a two-day travel show with a tour around highlights of the region. In our last newsletter Claire reported on the beautiful beaches, from sleepy Boipeba to chic Trancoso. Here Fran focuses on Bahia's capital, the culture-rich colonial city of Salvador and the inland national park of Chapada Diamantina, an area of abundant natural beauty.
www.lastfrontiers.com/articles/view/brazil-fran-in-salvador-and-chapada-diamantina
Lizzy in Mexico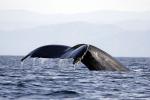 A blue whale
In January Lizzy whizzed off to Mexico for a trip to Baja California (with a brief stopover in Mexico City). January is a great time to visit the peninsula for whale watching (namely humpbacks, gray whales and blue whales) and although Lizzy didn't quite have the time to take in all three, she did go on a whale watching trip from Los Cabos and spotted humpback whales and dolphins. In fact, she could see whales breaching from the comfort of her hotel, a new design property called The Cape. Other highlights were snorkelling with whale sharks, some amazing meals (and margaritas) and a final night at a hotel with its own recording studio, El Ganzo.
www.lastfrontiers.com/articles/view/lizzy-in-baja-california-mexico-january-2016
Next time we will have reports from Claire in Colombia and Ali in Argentina.
With best wishes for Easter from all at Last Frontiers
Ed
--
Edward Paine
Last Frontiers Limited
Tel: 01296-653000 | info@lastfrontiers.com | www.lastfrontiers.com
The Mill | Quainton Road | Waddesdon | Buckinghamshire | HP18 0LP
"Colombia was wonderful, thank you. Another fantastic Latin American trip!! It was quite different to our other holidays with less 'proper' walking but there was a lot of variety and it was all very interesting. So thank you once again for yet another fantastic holiday. All being well, we now fancy Bolivia in 2017" - SH