Welcome to a spring roundup of Latin America news and staff travels. In this issue:
Office news
Staff reports: Sue in Peru and Hannah in the Galapagos
Last Frontiers' Top Three: Travel books
Your feedback: Chile, Brazil, and Mexico
Office news
It was lovely to see many of you at the recent travel shows in London, and we have signed up for two more, in Harrogate and Battersea, for the autumn - more details in due course. My head has been down recently, trying to think of everything that is likely to complicate the two solar eclipse trips we are organising for Oxbridge alumni for this year and next, but I am glad to say that it appears Brexit hasn't put any of you off travelling!
Hannah gives the lowdown on The Galapagos Islands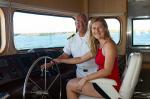 Hannah on the bridge
Hannah explored the remarkable wildlife haven that is the Galapagos Islands. She spent 4 nights aboard a yacht, followed by 3 nights on Isabela Island which allowed her to experience the archipelago from two different perspectives. She has written a short article outlining the benefits of each method of travel.
www.lastfrontiers.com/articles/view/hannah-galapagos-land-or-sea
Sue enjoys a week at Explora in Peru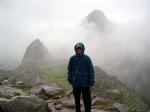 Sue even enjoys the rain at Machu Picchu
When it comes to organising a holiday to Peru, Cusco and Machu Picchu appear on most people's wish list. At the end of last year Sue spent a week in Peru based in the Sacred Valley of the Incas: "My trip included a 4 night stay in Explora Valle Sagrado from where I did some wonderful guided excursions. Not only did I visit some of the amazing Inca ruins in the valley and do a day trip to Machu Picchu, I was also lucky enough to visit unique villages and experience remote areas that few visitors have the opportunity to get to. My days were full and active but knowing I was returning to a comfortable bed and delicious supper each evening was a real bonus." Read Sue's article here:
www.lastfrontiers.com/articles/view/sue-in-peru-explora-valle-sagrado-october-2018
Last Frontiers' Top Three: Travel books
After a quick poll in the office, here is our recommended pick of the top three books that are not only well written but help bring Latin America alive. Please send us any suggestions you have - it's always a challenge to keep our recommended reading lists up-to-date!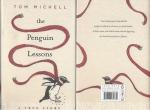 The Penguin Lessons - Tom Michell
Simply charming. Written when the author was retired, it relates what happens when, as a young teacher at a smart private school in Buenos Aires, he finds an oil-covered penguin in Uruguay and manages to smuggle it back in to Argentina.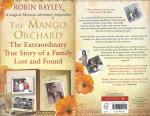 The Mango Orchard - Robin Bayley
A personal and vividly-painted account of the author's quest to find his unknown family in a remote village in north-western Mexico. He finds not only love, but a whole village of relatives eager to welcome him into their lives.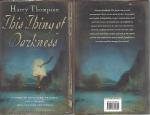 This Thing of Darkness - Harry Thompson
Fascinating, engrossing and beautifully written. The story of Robert FitzRoy, captain of the Beagle (the crew of whose second voyage to Latin America included a young naturalist called Charles Darwin) and his lifelong fight with depression. A staunch Christian, he was also troubled by the implications of the emerging theory of evolution.
Your feedback
A little feedback from recent clients - for which we are always so grateful as (despite the impression Hannah and Sue's reports might give) we don't spend all our time travelling.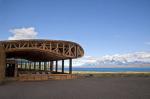 Tierra Patagonia and view
Chile: "We had a fantastic trip to Chile and loved every minute of it. We were lucky because we had glorious sunshine for all of the 3 weeks we were there. All your suggested areas worked very well for us and the highlight of our trip was Patagonia - I am very glad that we decided to go there as part of our trip. All the people we dealt with from your local agent were excellent and very helpful. We also were very happy with all the hotels we stayed at, the best one was definitely the Tierra Patagonia, and we had very good rooms in each hotel. We would love to visit other parts of South America."
DC - November 2018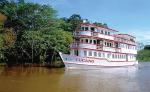 Tucano river boat
Brazil: "We had a marvellous time in Brazil, all the flights worked, all the drivers and guides were great and the hotels were fab, the trip on Tucano was great fun too. Everything that you organised worked perfectly. Thank you."
SE - October 2018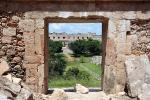 Uxmal
Mexico: "We had a great holiday thank you. The highlights were the townhouse in Merida, The Haciendas in Santa Rosa and Campeche, Casa Sandra on Holbox and the lagoon side villa in Bacalar. The ability to get in to Chichen Itza early in the morning was invaluable for that visit. We probably liked Uxmal the most given the relative lack of tourists and impressive ruins. Calakmul being so remote and the east uncovered site made it less impressive for us. I was also pleasantly surprised by the standard of driving in Mexico away from Cancun."
VB - January 2019
Next time we will hear from Lizzy (back from Colombia and off to Costa Rica in May) and Hannah (currently cruising the southern fjords between Chile and Argentina).
With best wishes from all at Last Frontiers
Ed
--
Edward Paine
Last Frontiers Limited
Tel: 01296-653000 | info@lastfrontiers.com | www.lastfrontiers.com
The Mill | Quainton Road | Waddesdon | Buckinghamshire | HP18 0LP