Welcome to our round-up of Latin America news and staff travels. In this issue:
Staff reports: Hannah goes green in Costa Rica; Emily visits Belize and Guatemala
Your feedback: Peru, Galapagos, north-west Argentina
Upcoming events - Henley and London

Hannah in Costa Rica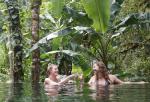 Hannah at Pacuare Lodge
Emily in Guatemala and Belize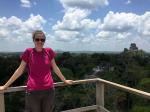 Emily at Tikal
Emily had a comprehensive recce trip in Guatemala and Belize, and came back with several new hotel updates and discoveries which will be really useful for future itineraries. While she was there we were relieved to hear she had been 'cleansed' in a Maya ceremony. Read her article on that, and some less well-known Maya sites here:
www.lastfrontiers.com/articles/view/emily-maya-sites-guatemala-and-belize
Your feedback
This time around we thought it would be nice to feature your feedback, and at the same time hopefully provide some holiday inspiration. Thank you very much for the comments that follow - we very much rely on client feedback to keep up-to-date and informed.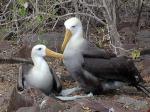 Waved albatross
"We had a most fantastic time in Peru and the Galapagos. It was a pretty full itinerary and we felt that we never stopped running, but we enjoyed every single minute of it. Both the Galapagos Islands and Inca Peru blew our minds, but in different ways. If I had to choose three personal highlights, they would be witnessing waved albatrosses perform their mating ritual and tend their young at a distance of just a few paces, our first sight of Machu Picchu, and learning about life on the reed islands of Lake Titicaca. All the staff and guides were excellent, very knowledgeable - we felt that we were learning all the time - and extremely patient. Your green book and other literature were extremely thorough and invaluable to us. Overall, we had the most awesome experience and will be very happy to recommend Last Frontiers to anybody interested in visiting South America."
DM - June 2018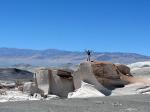 Piedra Pomez
"What a joy my adventure in north-west Argentina was - wonderful time, loved the extreme landscapes (such beauty), great driver and some good pictures. I will draw breath and ring you, but I am saturated with wonderful scenery and very happy that I decided to do this trip. Very strange being back to civilization and surrounded by cars and people - I already miss the Puna and the infinite silence."
JW - Jan 2018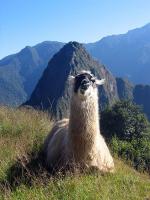 Machu Picchu
"We had a magical time in Peru! All ran smoothly according to your brilliant schedule, enhanced only by the fact that we ended up having a private Mountain Lodges of Peru trek, which meant we could set our own pace and squeeze in extras. Everything was a highlight, from the high-altitude foods tasting menu accompanied by nectars and infusions at Mil restaurant to that first glimpse of Machu Picchu across the valley on my birthday! Our time in the Sacred Valley was amazing too and we had an excellent guide. So a huge success thanks to your superb planning Sue.. I'm now recommending you to everyone!"
ES - May 2018
Upcoming events - Henley and London
We have two events that you might be interested in attending this autumn:
Henley talks - Tuesday 18 September - 6-8:30pm

As some of you already know we are organising this event at Phyllis Court, an historic hotel and members' club on the banks of the Thames at Henley, on Tuesday 18 September.
In the first of two talks I will retrace the adventures of a selection of the great botanical explorers (including Bates, Wallace and Spruce's ground-breaking journeys to the Amazon). I am delighted that Ben Box, who for nearly 30 years has edited the iconic South American Handbook, has agreed to be with us. He will talk about the highs and lows of curating the longest-running and most authoritative guide to Latin America. As ever there will then be a chance to chat to the team over a glass of wine. We will be joined by our partners Explora (www.explora.com), and Ecoventura - with a new Galapagos yacht to tell us about (www.ecoventura.com).
Please let us know if you would like a ticket (free in advance, £20 on the door).
Luxury Travel Fair, Olympia (London): 1-4 November
After a gap of several years we have taken a stand at this travel show, which runs concurrently with the Condé Nast Spirit of Christmas Fair so might help with your Christmas shopping at the same time! We will shortly receive a supply of free tickets and if you would like one please just let us know.
And finally, if you've read this far, we were delighted with the feedback from our first Oxbridge alumni trip to Peru. Trip scholar Dr Nicholas James said "the participants soon became happy companions among the monuments, along our routes and around the table".
With best wishes from all at Last Frontiers
Ed
--
Edward Paine
Last Frontiers Limited
Tel: 01296-653000 | info@lastfrontiers.com | www.lastfrontiers.com
The Mill | Quainton Road | Waddesdon | Buckinghamshire | HP18 0LP