Welcome to our regular round-up of Latin America news and staff travel reports. In this issue:
Last Frontiers' Top Three: Opportunities
Argentina: Mendoza's wine valleys
Colombia: San Agustín, San Andrés and Providencia
Office news
We have just said a fond farewell to Jonny, who has left leafy Buckinghamshire for the Big Smoke after nearly 5 years at Last Frontiers. We'll all miss his infectious enthusiasm and wish him well for the future. We welcome Nicola, who has just joined us and already managed to engineer a research trip to Costa Rica. Nix has spent time driving around Central and South America, loves Buenos Aires (where she lived for the last couple of years) and, most significantly, successfully negotiated the red balls on the BBC's Total Wipeout show..
Last Frontiers' Top Three Opportunities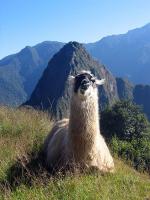 Llama at Machu Picchu
This time around we have come up with 3 places where we think there is a one-off opportunity to do something or go somewhere unmissable.
Peru with BA and Belmond
You may have heard that British Airways have just started flying non-stop to Lima, which is great news for UK travellers. We have put together an introductory offer (for bookings until 31 July) using the wonderful Belmond (ex-Orient-Express) hotels with savings worth the price of an international flight.
"The holiday was fantastic, very special. Peru was a holiday in heaven for us as we so love the mountains and we really had a chance to see the local people. The scenery was universally spectacular. Somehow each of these holidays amazes, thank you very much. I'll get reading your brochure book and I am sure you haven't seen the last of us yet!"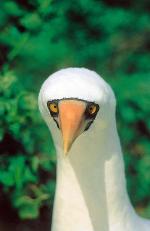 Nasca booby
The enchanted Galapagos
Three Galapagos yachts are offering particular good incentives to book now - La Pinta, Isabela II and the new Santa Cruz II (which some of you may remember as the Mare Australis when she sailed Patagonia's southern fjords) are all including the return airfare from mainland Ecuador (worth around £450 per person) for new bookings on most 2016 departures. See our up-to-date list of Galapagos offers here: www.lastfrontiers.com/articles/view/galapagos-cruise-special-offers
"The absolute highlight of our trip was the Galapagos cruise. We all loved every minute of it. I am still puzzled by how spacious our cabin was when you look at the size of the yacht from the outside - how do they do it?"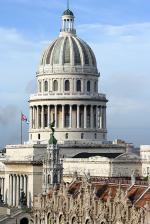 Havana
Cuba while you can
Cuba is infuriatingly challenging to work with but nearly everyone ends up being enchanted by its friendly people. Despite what you may read in the press Cuba hasn't lost its character and charm, and certainly won't be changing overnight. However, we would still recommend a visit in the next 12 months - just in case we're wrong. Here are our two classic Cuba itinerary suggestions: www.lastfrontiers.com/cuba/itineraries
"We had a wonderful holiday. Everything went really smoothly and we would certainly recommend your services to anyone else travelling to Cuba or Latin America, it was clear how well you know the area and accommodation. Thank you so much for a job well done!"
Ali in Argentina: Mendoza' wine valleys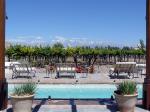 Cavas Wine Lodge
Ali was in Argentina: "When you think of Argentina one of the first things which springs to mind is wine. Although wine is grown in some lesser-known areas, Mendoza is the most famous region due to its perfect climate for growing grapes, and the surrounding scenery isn't bad either! So I headed straight there to experience for myself the various wineries and new hotels which have been popping up recently in a bid to understand a little more of wine production and what makes a perfect stay in Mendoza."
www.lastfrontiers.com/articles/view/ali-in-mendoza-april-2016
Claire in Colombia: San Agustín, San Andrés and Providencia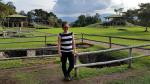 Claire in San Agustín
February was a hectic month for Claire, with back to back trips to Canada and Colombia! After throwing the thermals out of the case in exchange for flip flops she headed out for Colombia's annual travel trade event, Procolombia Travel Mart. After a couple of nights and a full day of business rounds in the capital - making new contacts and catching up with old friends (not least Last Frontiers' very own Oliver Ford), Claire headed for the Colombian countryside and the province of Huila. She explored the enigmatic archaeological parks of the area and the stunning Tatacoa desert before flying up to San Andrés and Providencia for a slice of Caribbean paradise.
www.lastfrontiers.com/articles/view/claire-in-colombia-february-2016
Industry news
We have just heard that British Airways will begin operating direct, non-stop flights to Santiago (Chile) from January next year which we are very excited about. This adds to their portfolio of new direct flights to Costa Rica and Peru (from London Gatwick) which started in May.
Our next newsletter will have reports from Sue and Nicola on Costa Rica. As ever, do let us know if we can help you plan a new Latin America adventure!
With best wishes from all at Last Frontiers
Ed
--
Edward Paine
Last Frontiers Limited
Tel: 01296-653000 | info@lastfrontiers.com | www.lastfrontiers.com
The Mill | Quainton Road | Waddesdon | Buckinghamshire | HP18 0LP
"The itinerary you put together for Argentina, Chile, the Falkland Islands and Antarctica was absolutely tremendous. The timings in each location, the accommodation, your valuable knowledge, your care and advice before our trip was so much appreciated and having the knowledge that you were tracking our progress while we were away was extremely reassuring, especially when circumstances beyond anyone's control, threw the itinerary and travel arrangements into disarray. We can't thank you enough for looking after us so well on our trip of a lifetime. We certainly hope to travel back to Latin America and you would be our first port of call to arrange a trip because I know I can put absolute faith in your commitment to a caring service for your clients."