Snorkelling and diving off the Bay Islands
The North coast of Honduras stretches for 300kms from the Gulf of Honduras to the Caribbean Sea. Some of the country's best beaches are found here, interspersed with laid-back villages home to the English-speaking Garífuna people (descendants of African slaves and indigenous Caribs).
The Bay Islands (of which there are three—Roatán, Utila, and Guanaja, plus several small cayes) were for many years the haunt of pirates, and subsequently home to marooned slaves. The now mellow islands are known for their white sand beaches, coconut palms, quiet fishing villages, rolling hills, and steady trade winds.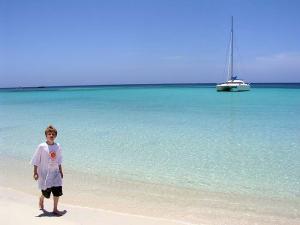 Roatan, the largest of the Bay Islands, is about 40 miles long and hilly. The western part of the island is the main tourist destination, with West End the most vibrant spot with a variety of bars, hotels and restaurants. Most visitors are here to dive or snorkel as the whole island is surrounded by a reef with wonderful coral. For the intrepid, there is even a zip wire which descends in 11 stages to West Bay, the prettiest beach on the island.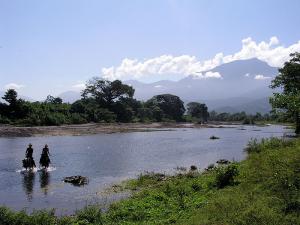 The coastal road heads east from San Pedro Sula, past banana and pineapple plantations, to Tela and La Ceiba, the country's third largest city. Places of interest within easy reach include the Cuero y Salado Wildlife Refuge, salt and freshwater wetlands with many birds and some manatees, and the Pico Bonito National Park, cloud forest with jungle trails and tumbling rivers, waterfalls and streams.