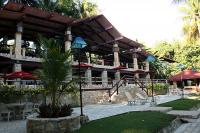 Chan-Kah Resort
Location
Near Palenque ruins (Palenque, Mexico)
Description
The decor is dated but the grounds are spacious, the pool is large and there are lovely gardens. On the road to the ruins.
Activities
Visit the spectacular ruins of Palenque.
Accommodation
Most of the rooms are in semi-detached cabañas set around the gardens with air conditioning and private bathroom.
Client comments and reviews
We really liked Chan Kah, great food and staff and in a stunning setting. - TD (January 2018)