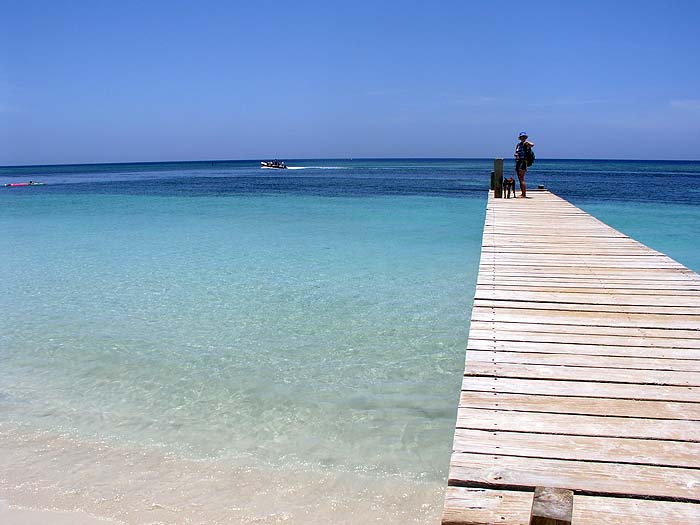 Classic Honduras
ancient ruins, cloud forest, white sandy beaches and the world's second largest coral reef
This 12 day itinerary provides the perfect introductory tour of Honduras with its unspoilt Maya ruins, wildlife lodges and pristine island beaches.
To enquire about this itinerary, or one like it, please email us or click the Enquire button.
Itinerary summary
Maya Copán
Days 1-2: Start with two nights in the quiet town of Copán Ruinas. Apart from an interesting bird park on a tumbling stream, the main attraction here is the Maya site of Copán. The green plazas are shaded by tall trees which gives it a very tranquil feel, and the quality of the carving is outstanding.
Note: the nearest international airport to Copán is San Pedro Sula, but most travellers start their trip in Guatemala and drive across the border, which is only a few kilometers from Copán Ruinas.
Rivers and cloud forest
Days 3-5: You will continue by road (3-4 hours) to La Ceiba and the Pico Bonito National Park. Stay three nights in a lodge in the cloud forest with jungle trails, rushing rivers, waterfalls, streams and a range of wildlife.
The Bay islands
Days 6-10: A small plane from La Ceiba takes you to Roatan, the largest of the Bay Islands. With crystal clear water, coral reefs and dazzlingly white sandy beaches these islands are deservedly popular with divers. Five nights on the islands allows time for the many activities, which could include zip wires from the jungle to the beach, swimming with dolphins, diving, snorkelling, boat excursions and visits to an iguana sanctuary and botanical gardens. Roatan is a wonderful place to relax.
Day 11: Depart Roatan for onward connections.
Accommodation options
In the following section you will see our suggested options for possible accommodation.
The estimated flight cost included in this itinerary (assuming international flights from the UK plus any internal flights that are necessary) is £1,300 per person.
Classic - £4,820
Barefoot Cay - a small, quiet property reached by boat and with a small private beach.
Hacienda San Lucas - a pretty family-run hacienda which provides the perfect base for visiting the Copán Maya ruins.
The Lodge at Pico Bonito - comfortable wooden cabins set within Pico Bonito National Park itself.
Price and validity notes
We have tried to give you as accurate an idea of prices as possible, including meals where appropriate (but not when there are good local options so you don't pay for a meal that you might not want), accommodation, transfers, and any tours we have included.
All prices are per person based on two people sharing a room and are intended as a guide (local high or low seasons can cause some variation). All prices were correct when published but may vary with exchange rate fluctuations, fuel surcharges, or changes in the general economic situation.