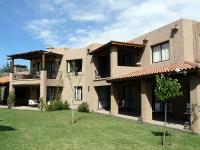 Lares de Chacras
Location
14km south of Mendoza (Mendoza, Argentina)
Description
A rustic, small hotel built from stone in Chacras de Coria. The staff are welcoming and friendly. There is a cosy sitting area and small restaurant for breakfast. In the garden is a pool with jacuzzi.
Activities
Excursions can be booked to local vineyards and they will help you visit their own vineyard 55km north where you can ride on tractors and horses.
Accommodation
Only 12 rooms, all cosy and comfortable and some have either a balcony or terrace.
Our comments
It is within walking distance of the small, main square where there are local restaurants and bars.
Client comments and reviews
We had a pleasant stay here and it was ideal for recovering from the flights. The staff were extremely helpful in organising bikes for us both days and English tours at the wineries. The room was fine and evening meals at the hotel were very good value. The only downside was noise from dogs during the night. - DB (February 2015)
We especially loved Lares de Chacras ? heaven! - RW (January 2010)