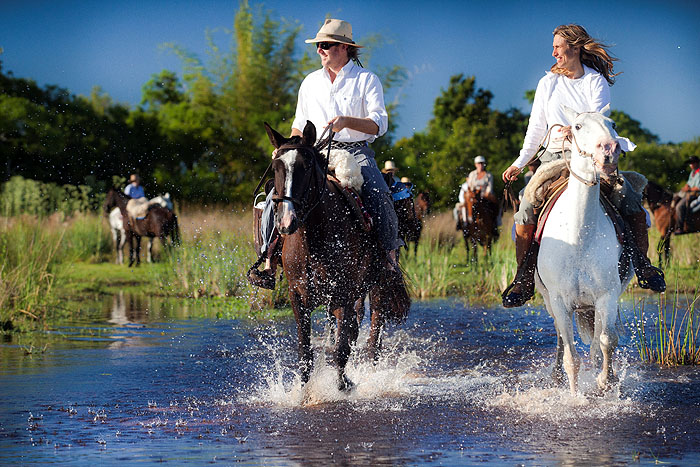 Riding in Argentina
from multi-day rides along Andean trails, to joining a polo game near the capital or riding with the gauchos
Argentina offers some of the best and most varied riding in Latin America - you can play polo, ride with the gauchos, sleep under the stars on a camping ride, ford rivers, or gallop across the pampas plains. The riding is suited to both experienced and beginner riders.
To enquire about this itinerary, or one like it, please email us or click the Enquire button.
Itinerary summary
The Pampas
Almost all estancias in the flat and fertile plains around Buenos Aires have horses, many have their own polo fields, and day rides are always possible.
Foothills of the Andes
For truly varied pace and terrain the Andean foothills have it all. From the steppe around Calafate, where a far-off glacier is not an unusual sight, to the beech forests of the Lake District or the rushing rivers and high mountain passes around Mendoza, sure-footed horses will take you deep into the valleys and hills in a way that no other form of transport can, while still allowing you the freedom to appreciate spectacular scenery. Mildest from December to April.
Northern Argentina
Several estancias and country hotels offer very good riding near Córdoba, which is a short flight from Buenos Aires yet with a gentler climate. Further north, whether riding through multicoloured rocks around Salta or Humahuaca or in the steamier sub-tropical forests of Misiones, the horse is a valued partner.
Accommodation options
In the following section you will see our suggested options for possible accommodation.
The Pampas - $250-450 per day
Foothills of the Andes - $375-450 per day
Northern Argentina - $350-550 per day
Andes Grande Traversée - $6,990 for 13 nights