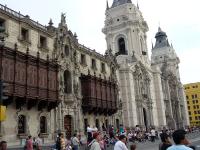 Lima was the centre of Spanish power in the Americas for three centuries. Today it is a bustling modern city which still retains some of its historical ambience. Superb museums provide an excellent insight into the delights awaiting the traveller in the rest of the country.
Our preferred accommodation

means that the hotel is one of our Dream Destinations.