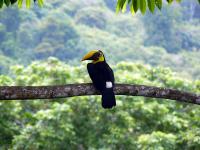 Half of the Osa Peninsula, separated from the mainland by the Golfo Dulce, is covered by the Corcovado National Park, mainly primary rainforest with more than 400 species of birds and many amphibians and mammals (including six cat species). Humpback whales can be seen in December and January, and there is good snorkelling, diving and superb fishing off Isla del Caño, a national park 530km off the coast.
Our preferred accommodation

means that the hotel is one of our Dream Destinations.