Colonial Cuba
Central Cuba stretches from Santa Clara and Trinidad to Las Tunas. It hosts the magnificently colonial towns of Trinidad and Cienfuegos, the more cosy and intimate Camaguey and is split in two by the Carretera Central that links Havana with Santiago. The central heartland transitions between the pre-Revolutionary prosperous western plantations and the cattle pasture of the poorer east with the well-known Bay of Pigs on the Zapata peninsula, the site of the aborted invasion by US-trained Cuban exiles in 1961.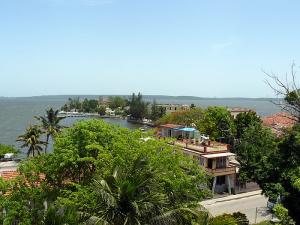 Cienfuegos is a 4 hour drive south-east of Havana arranged around a spectacular natural bay. Known as 'the pearl of the south' this world heritage city has beautiful French architecture influenced by colonists arriving from Louisiana in 1819. Santa Clara is the site of the final battle of the Revolution in December 1958 when 'Che' Guevara captured a troop train loaded with military supplies and US-backed dictator Batista fled the country. The Zapata Peninsula is a wildlife haven and Playa Girón on the east side of the Bay of Pigs has a small museum about the invasion in 1961.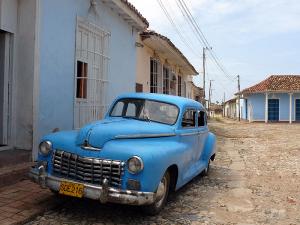 An hour's drive south of Cienfuegos is Trinidad, Cuba's third oldest settlement, a UNESCO World Heritage site with many cobbled streets and decaying palatial buildings built with profits from the sugar mills. Sugar plantations can still be seen by taking a lovely steam train through Valle de los Ingenios (Sugar mill valley). Playa Ancón, a beach resort 7 miles from Trinidad, is a popular base for tourists.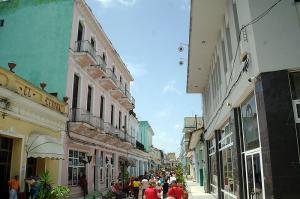 Sancti Spíritus was one of the original seven Cuban cities founded by the Spanish in 1514. Now it is a small, sleepy yet attractive town with restored Spanish colonial buildings and cobbled streets and is, for the most part, refreshingly tourist-free. In the heart of cattle country the 16th centuary city of Camaguey was built in an irregular pattern to confuse attackers, earning it the nickname 'the maze'. It is a charming city with some lovely colonial architecture and has a lively, cultural atmosphere.