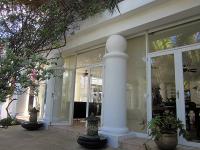 Casa Harb
Location
San Andrés (San Andrés and Providencia, Colombia)
Description
A beautiful house just 10 minutes outside the main town on the island, this has been lovingly converted by the owners into a stylish and very comfortable place to stay.
Accommodation
There are five suites, each with individual decoration. There is a restaurant which is open to the public and a candle-lit pool in the entrance to the house, with loungers for relaxing. The atmosphere is very calm and peaceful.
Our comments
A good and classy option if you need to spend a night in San Andrés.