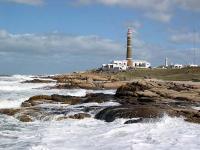 Continuing east along the coast are several quiet fishing villages (such as José Ignacio and La Pedrera) which in season (December to March) attract many visitors to their pristine beaches. The beautiful province of Rocha has emerald shores and a network of lagoons. At its northernmost point, Chuy is a curious town straddling the border with Brazil, where the locals speak a mix of Spanish and Portuguese.
Our preferred accommodation

means that the hotel is one of our Dream Destinations.