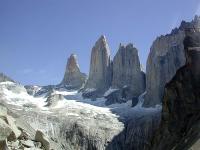 In the 1,630 square kilometres of the Torres del Paine, sheer granite walls rise up to heights of 8,000 feet, glaciers and a sea of ice stretch into the distance and turquoise lakes are constantly replenished by water from the Patagonian ice field. This stunning national park has a network of well-marked trails, and comfortable refuges, lodges and hotels.
Our preferred accommodation

means that the hotel is one of our Dream Destinations.